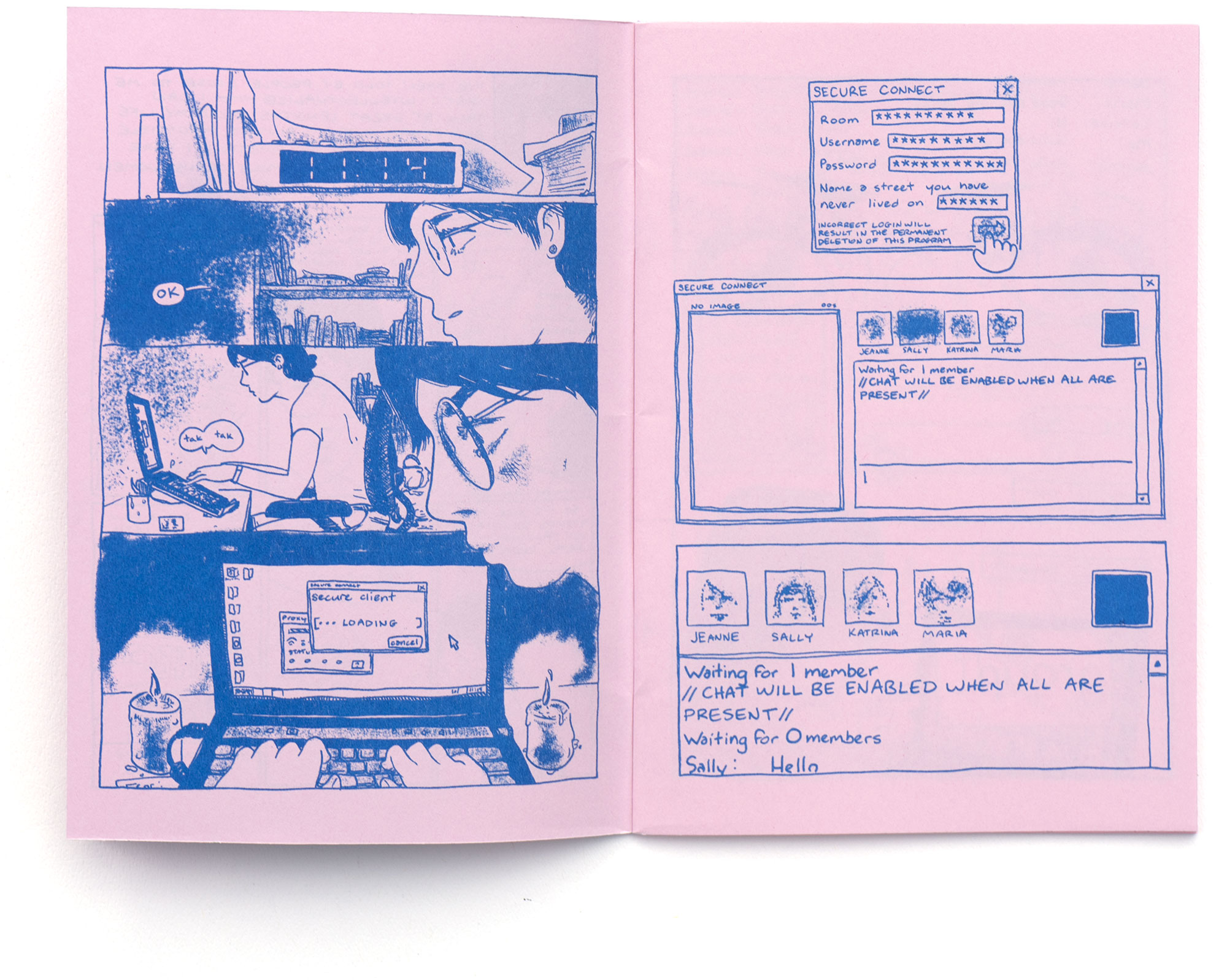 Secure Connect (PDF)
"For the first time, a peek into an anonymous online support group and the secrets it holds. Internal conflict, raw emotion, and absolute confidentiality meet in this story that blurs the line between autobio and fiction."
This was the first comic I had properly published. I meant it as a kind of trans manifesto, and released it just as I was coming out. I hope you like it.

CW: abuse, sex, gore
Download
Click download now to get access to the following files: